Custom Cycling Jersey
Raceskin's custom cycling jersey and bespoke cycling wear are designed and manufactured to the highest standards, delivering exceptional performance before every minute and mile of your ride.
Raceskin's custom cycling jersey represents years of evolution and refinement. We've developed a range of designs that have been tried and tested in the lab, on the roads and in races. We use the latest fabrics, tools and technologies to create pro-level jerseys at affordable prices.
Our award-winning design team will use your brand to create exceptional quality custom jerseys for your team, club or company.
Our custom
process
Discuss
Get in touch, and we'll chat about your requirements. Tell us the custom cycling products you want, your deadlines and your requirements, and we'll make it happen.
Design
We'll create your bespoke branded cycling jerseys. We can send a sample kit for sizing and even build an online shop page for no-fuss ordering.
Deliver
Once you've signed off your design, we'll kickstart production. Your race-ready bespoke cycling jerseys will be ready in a few weeks, so you'll be ready for the start line.
Why choose
Raceskin Custom?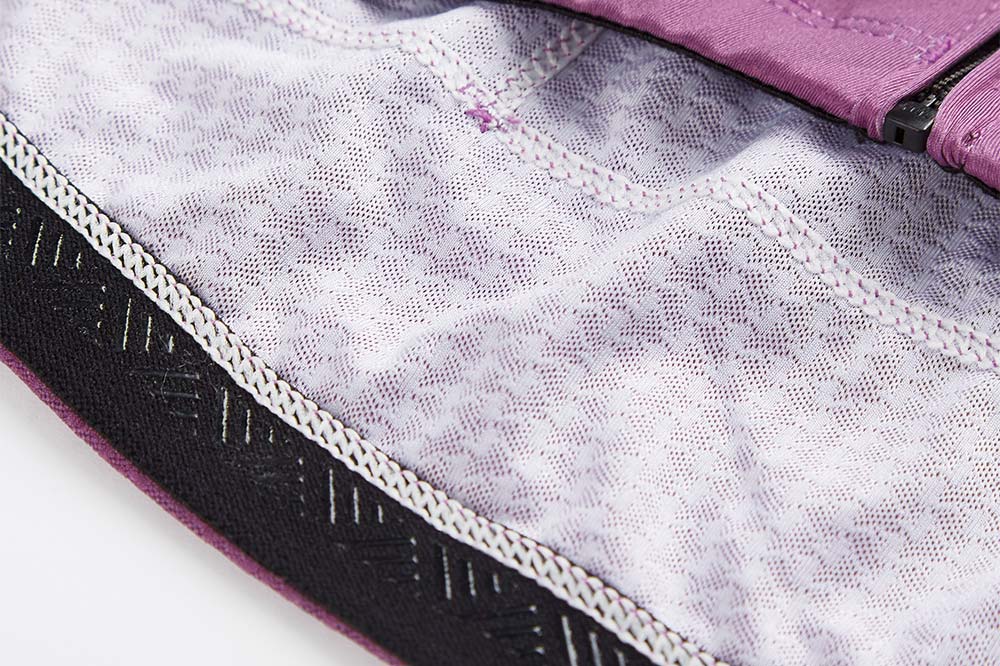 Raceskin Technology
Racekin's bespoke cycle clothing uses the same fabrics, techniques, and technologies worn by pro riders in the Grand Tour peloton.
At Raceskin, we're here to help design, engineer and create professional-quality custom cycling jerseys for you. Our UK-based team is passionate about pushing performance and helping everyone achieve their potential while training, racing and recovering.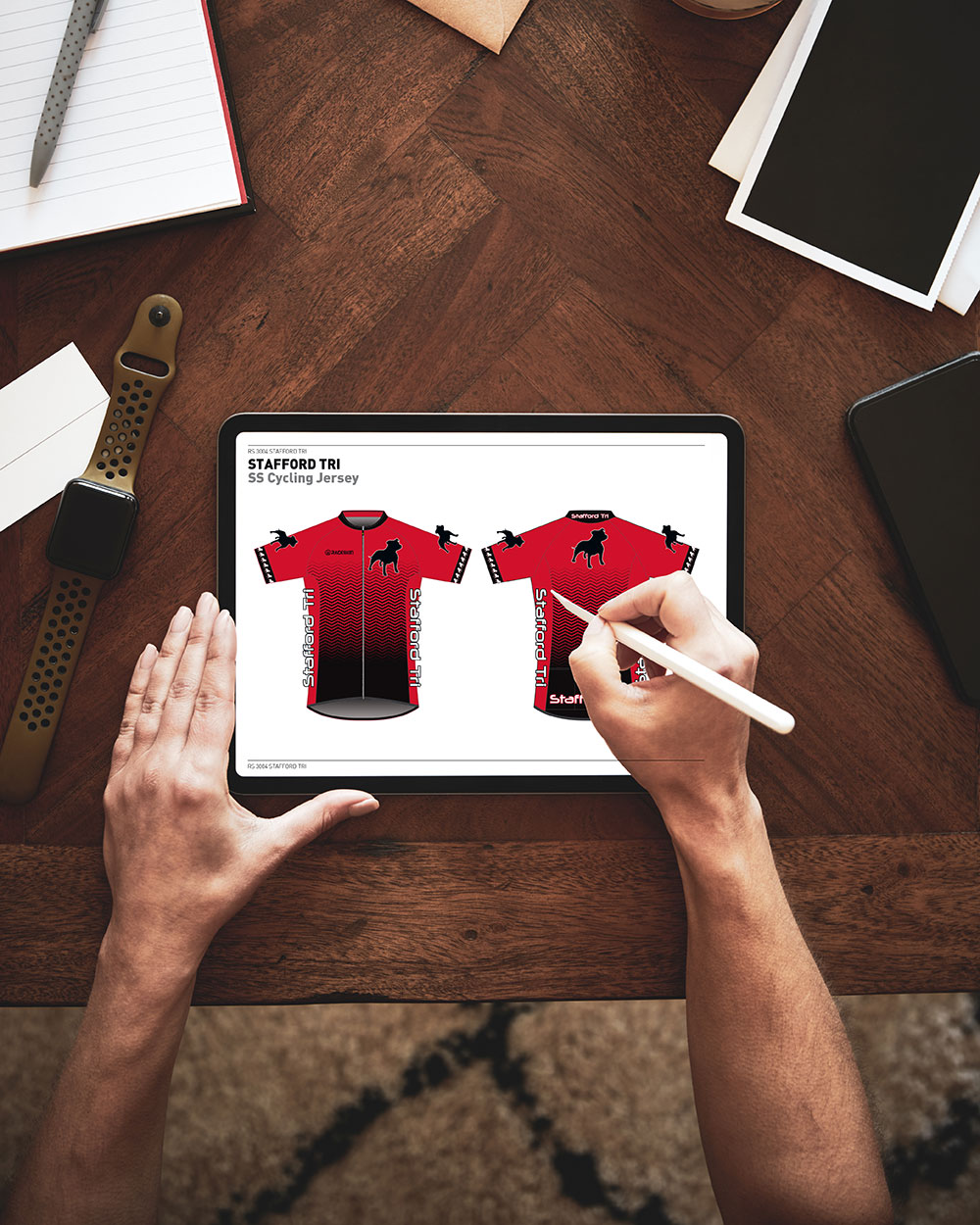 In-House Design
Raceskin's design team has created custom cycle jerseys and cycling gear for the UK's most successful teams, clubs and corporate partners. Our design team will capture your passion and personality and work with you to create a custom bike jersey that you'll wear with pride. You'll be in control at every stage, ensuring our designs meet your standards.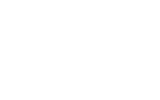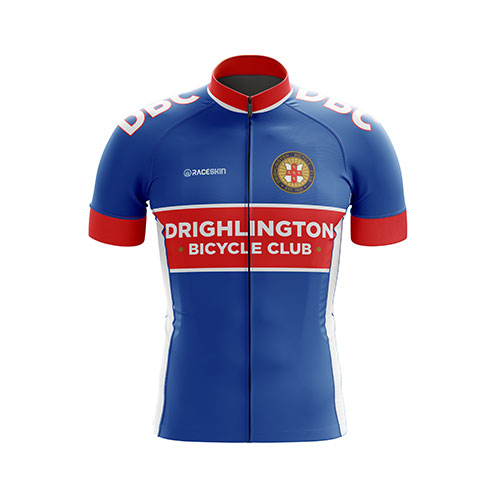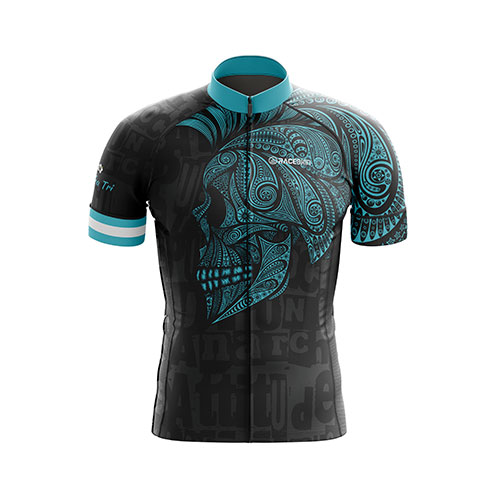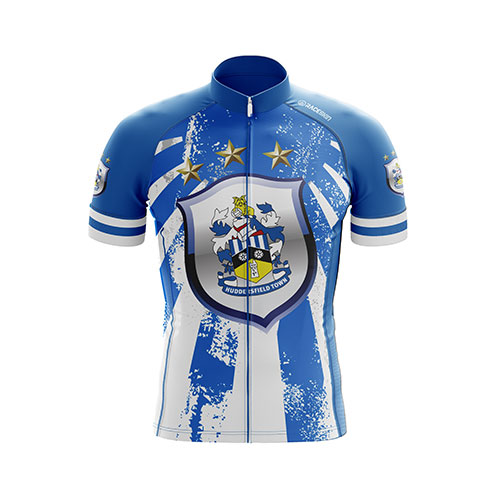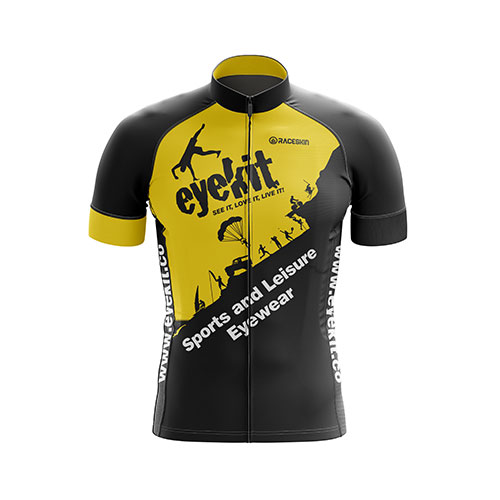 FAQs
We have several styles and ranges of cycling jerseys and all have the same MOQ, if you are ordering just cycle jerseys and no other items. The MOQ is 5 jerseys.
If you are ordering other custom kit such as bib shorts, gilets, long sleeve jerseys etc then with our CLUB range so long as the combined pieces make 5 in total you can order just a single jersey i.e. 1 x SS jersey, 2 x bib shorts, 1 x gilet, 1 x LS jersey.
The production time at the factory following sign off of designs and confirmed sizes is usually 4 weeks and then we like to allow a week for shipping from the factory.
We can accommodate rush orders on a case by case basis depending on the production schedule.
Yes you can add names to the front or back ( or both ) of your jersey for an additional cost.
Yes we can discuss your requirements and suggest the jersey that we think will meet your needs and then send you a few to look at and make your final decision if required. We take a fully refundable deposit and can also send you a size kit should you require one.
The short answer is yes.
Price breaks start at 50+ but if you are ordering 300 jerseys then the price per unit will be cheaper than if you were ordering 100 for instance.