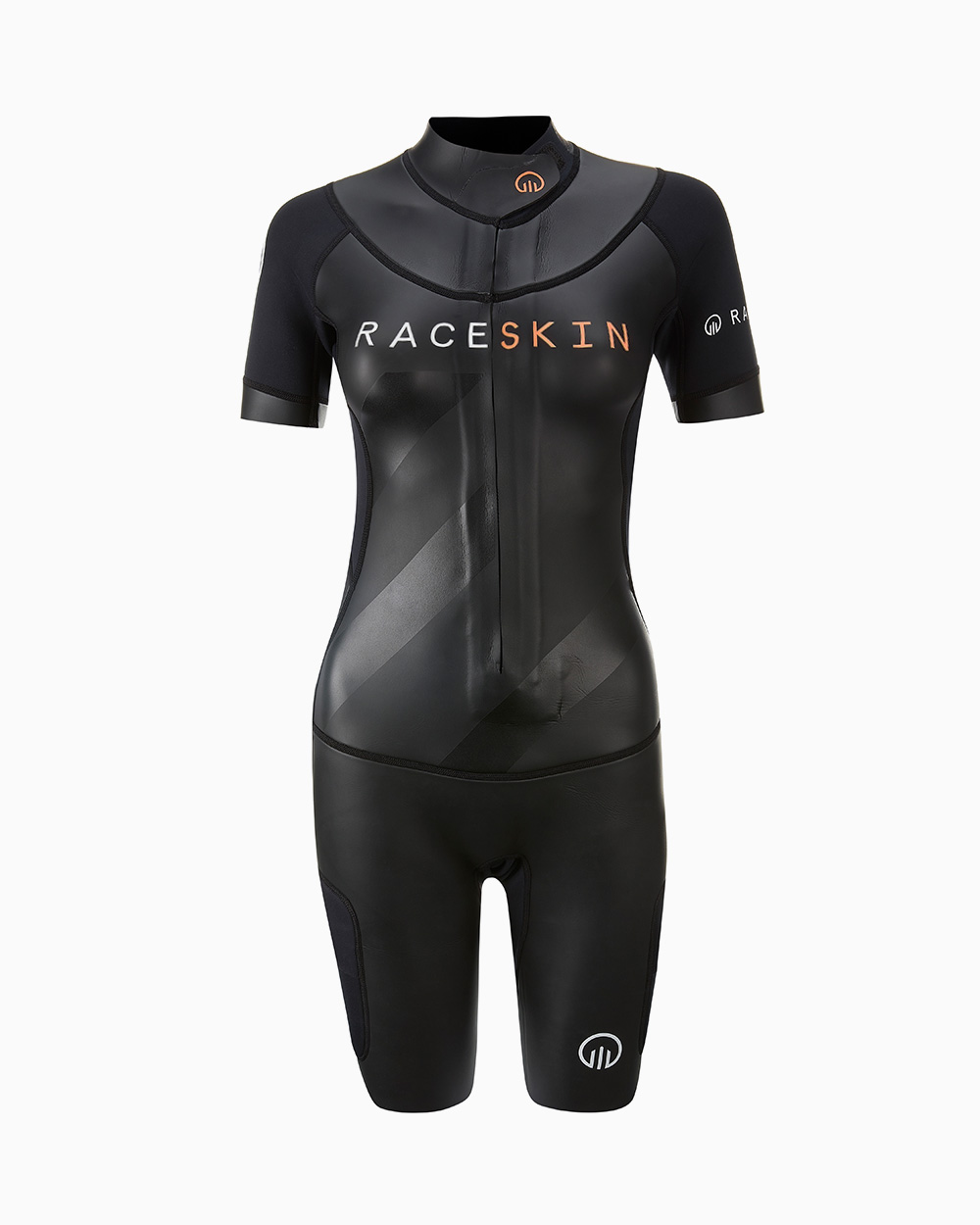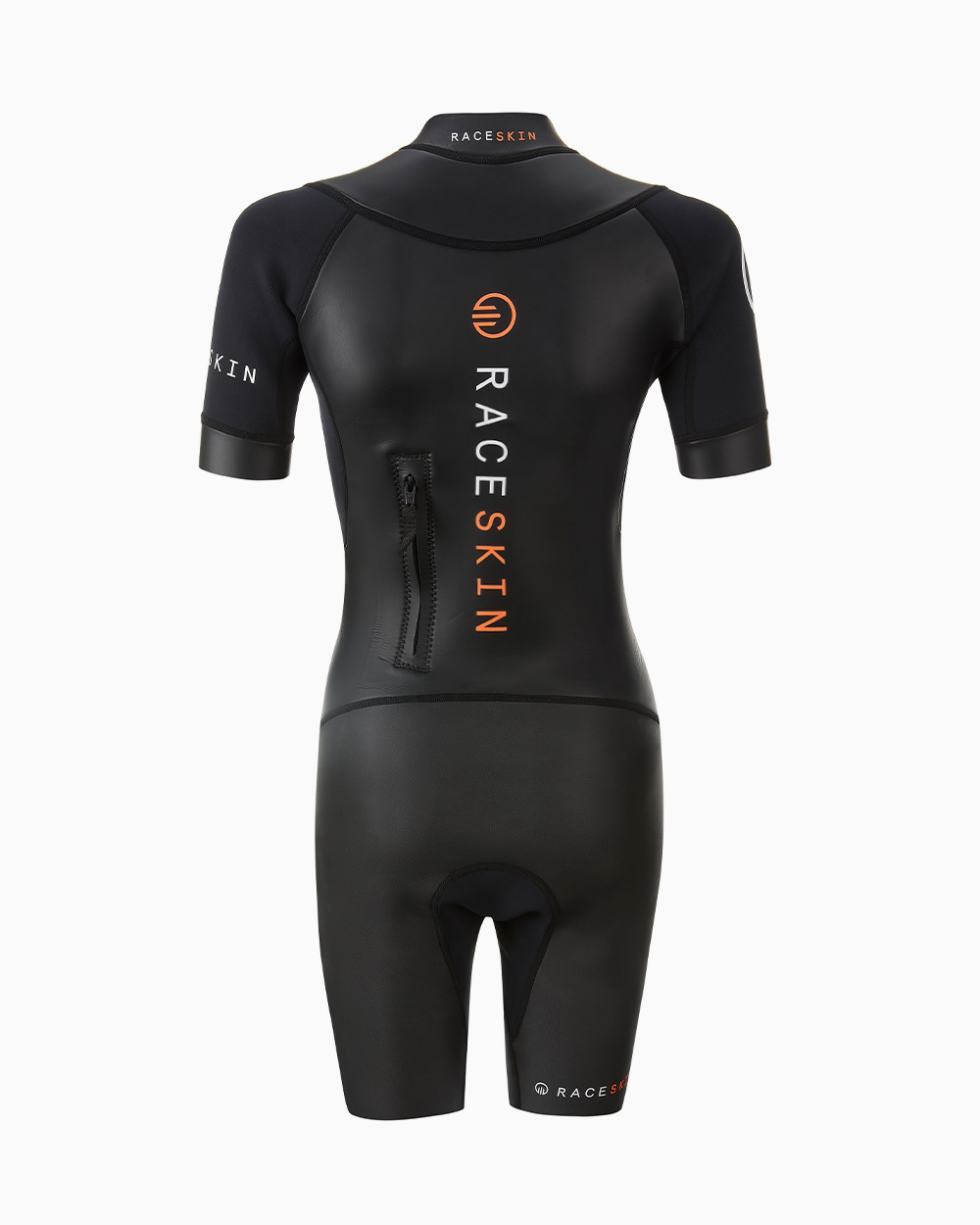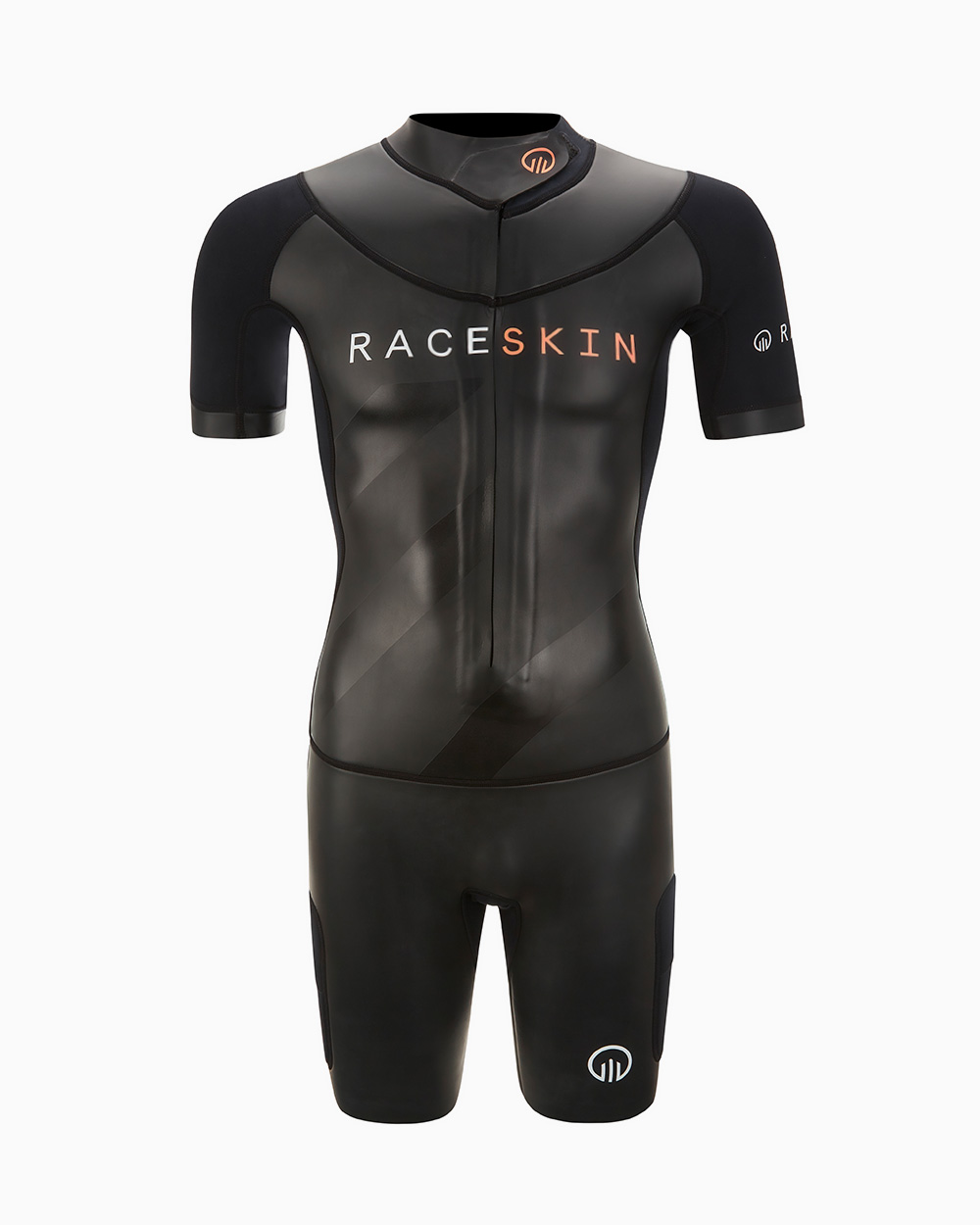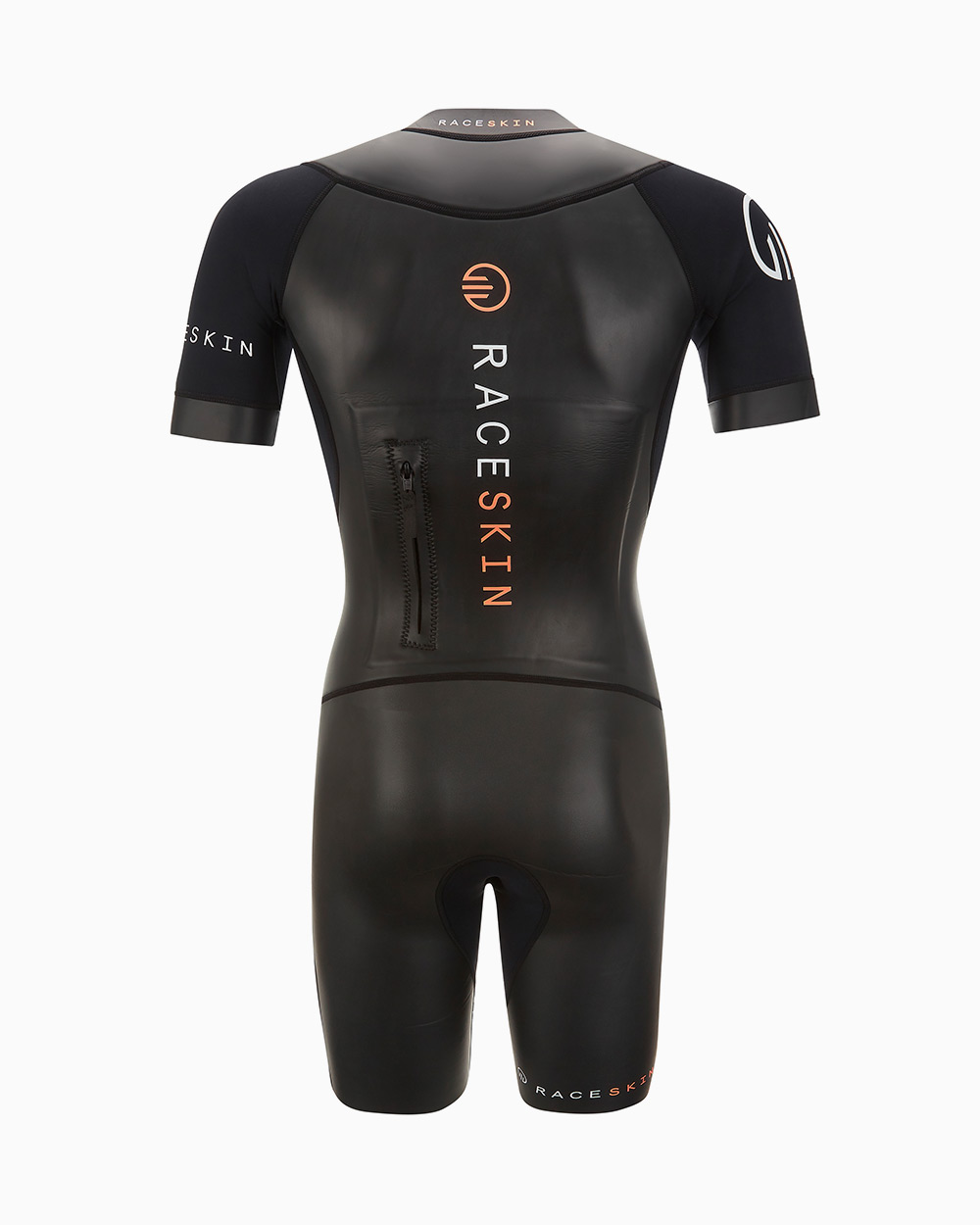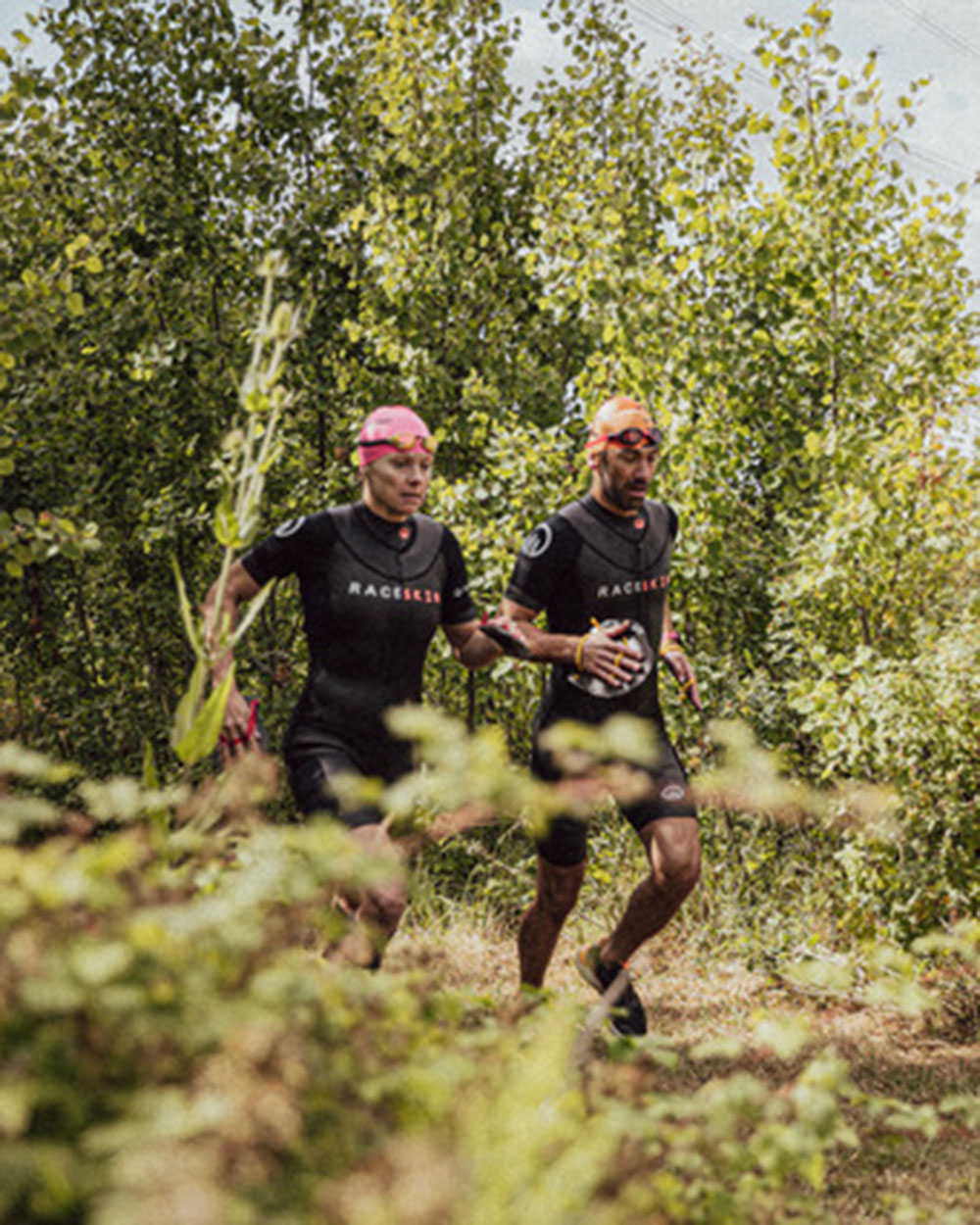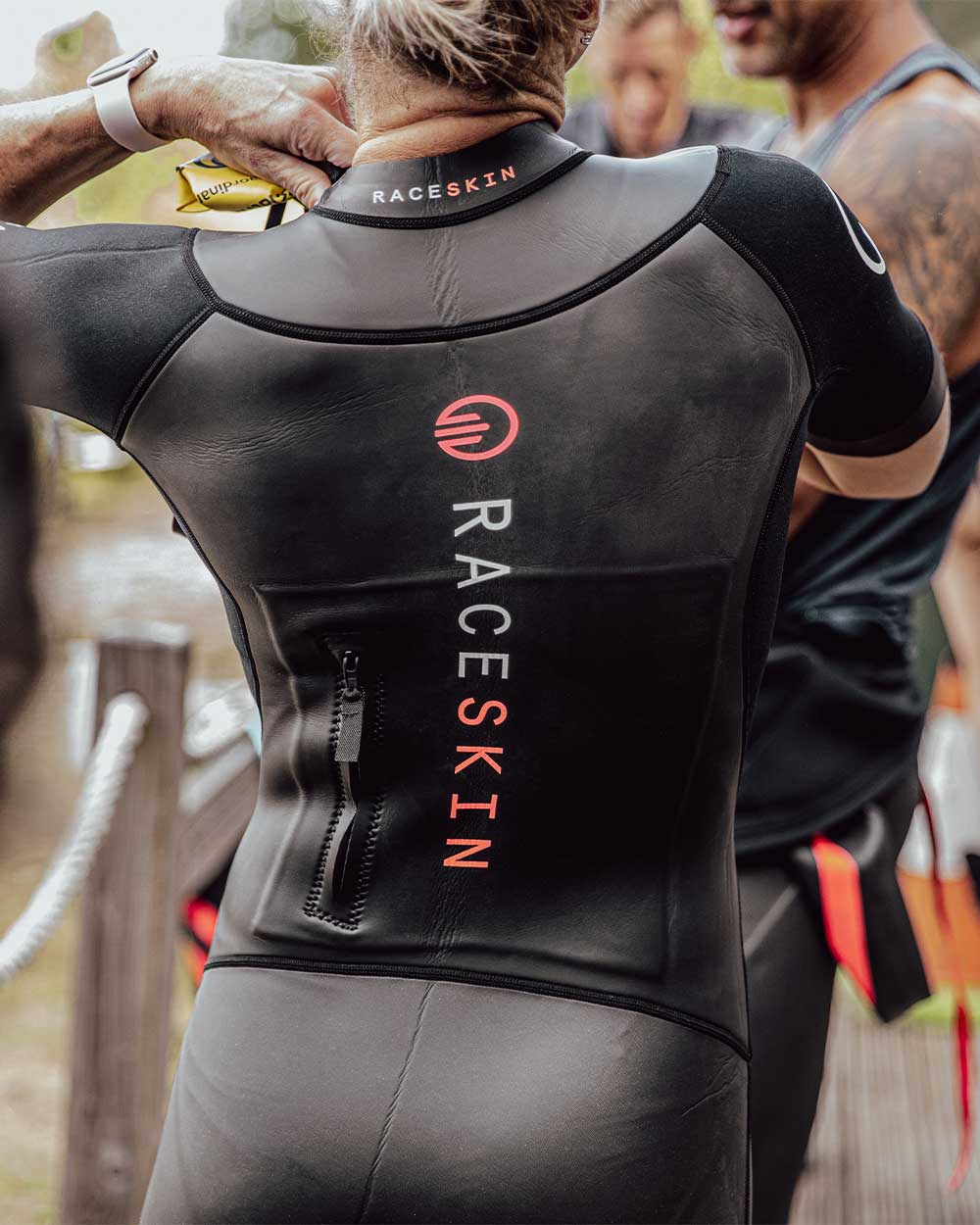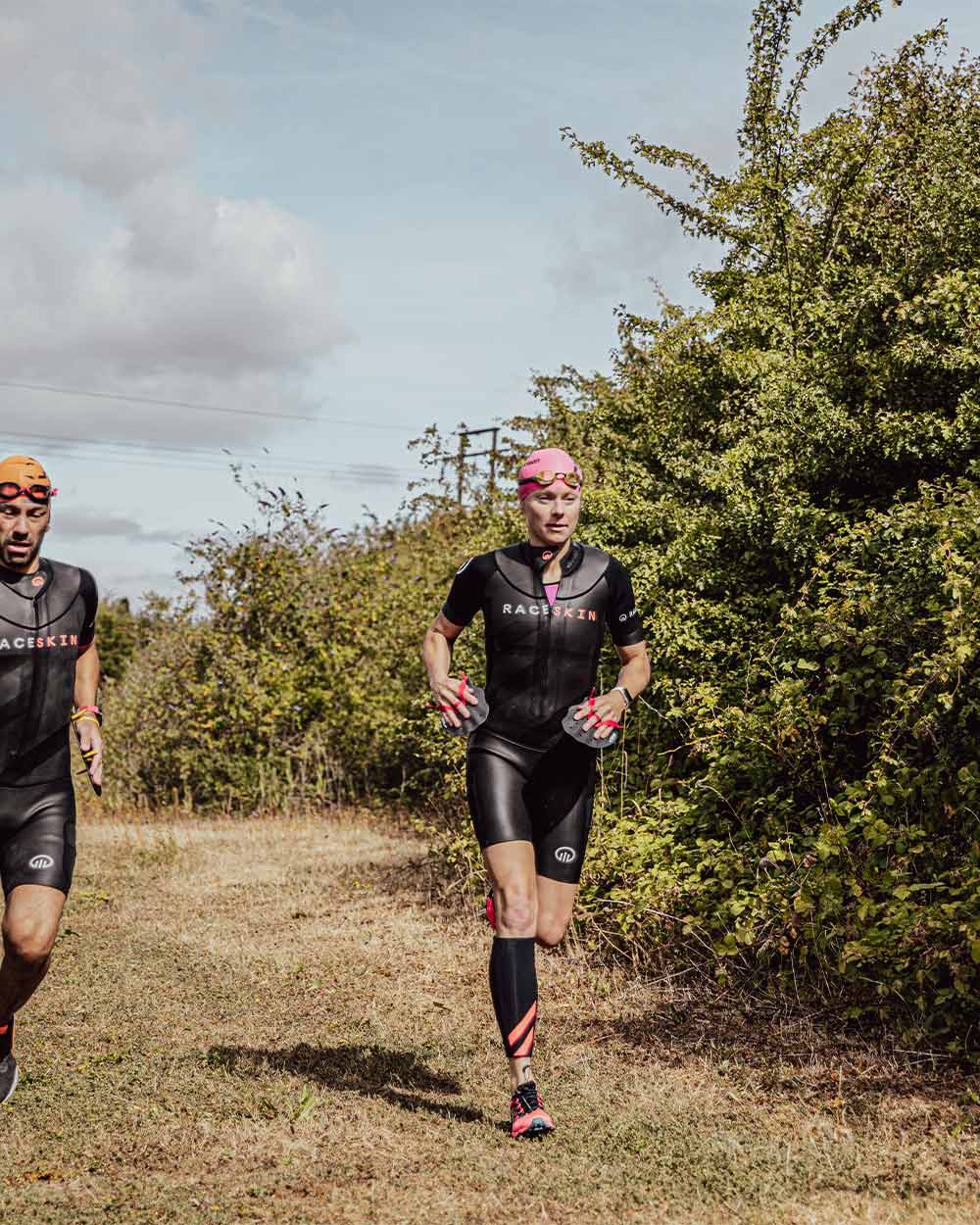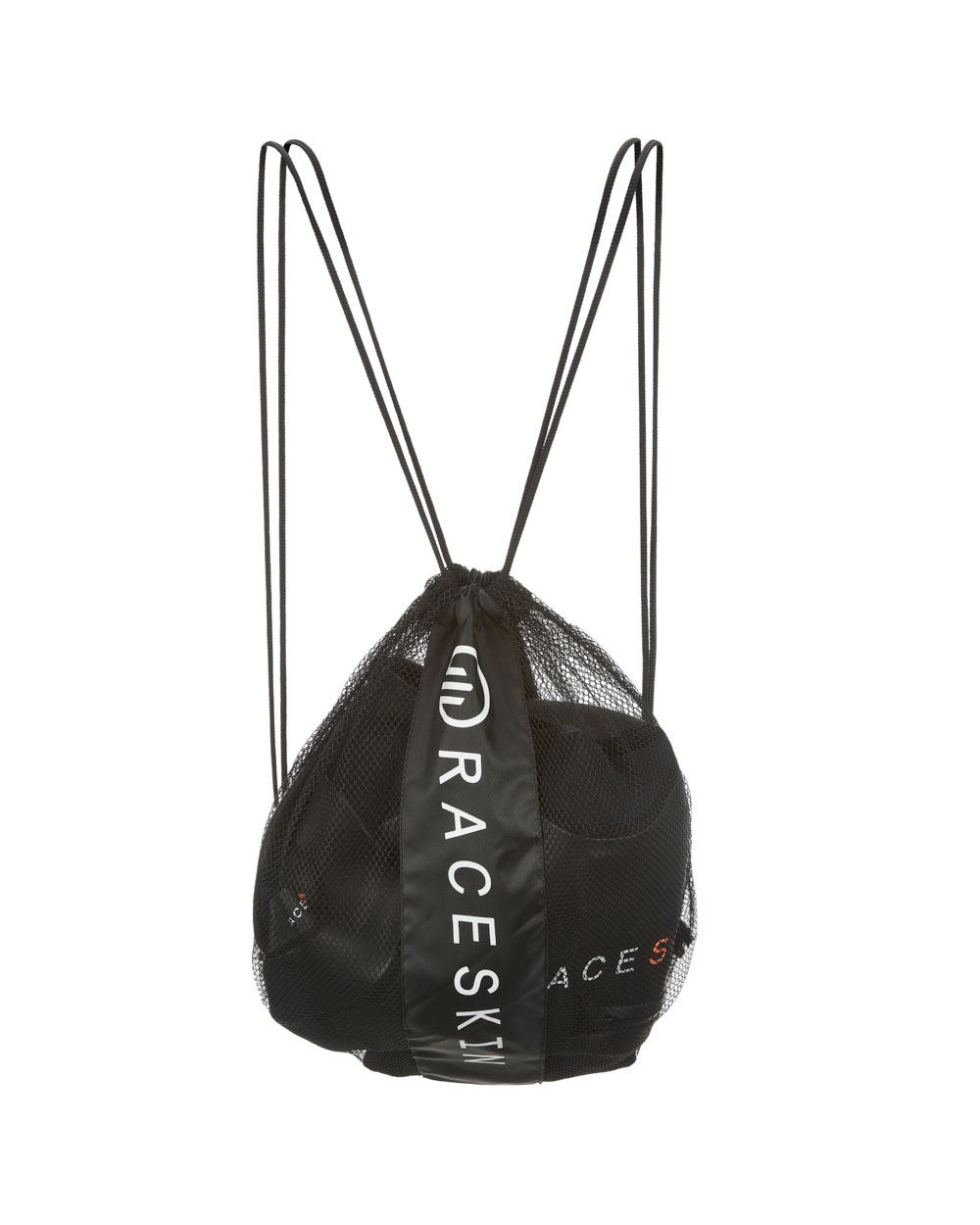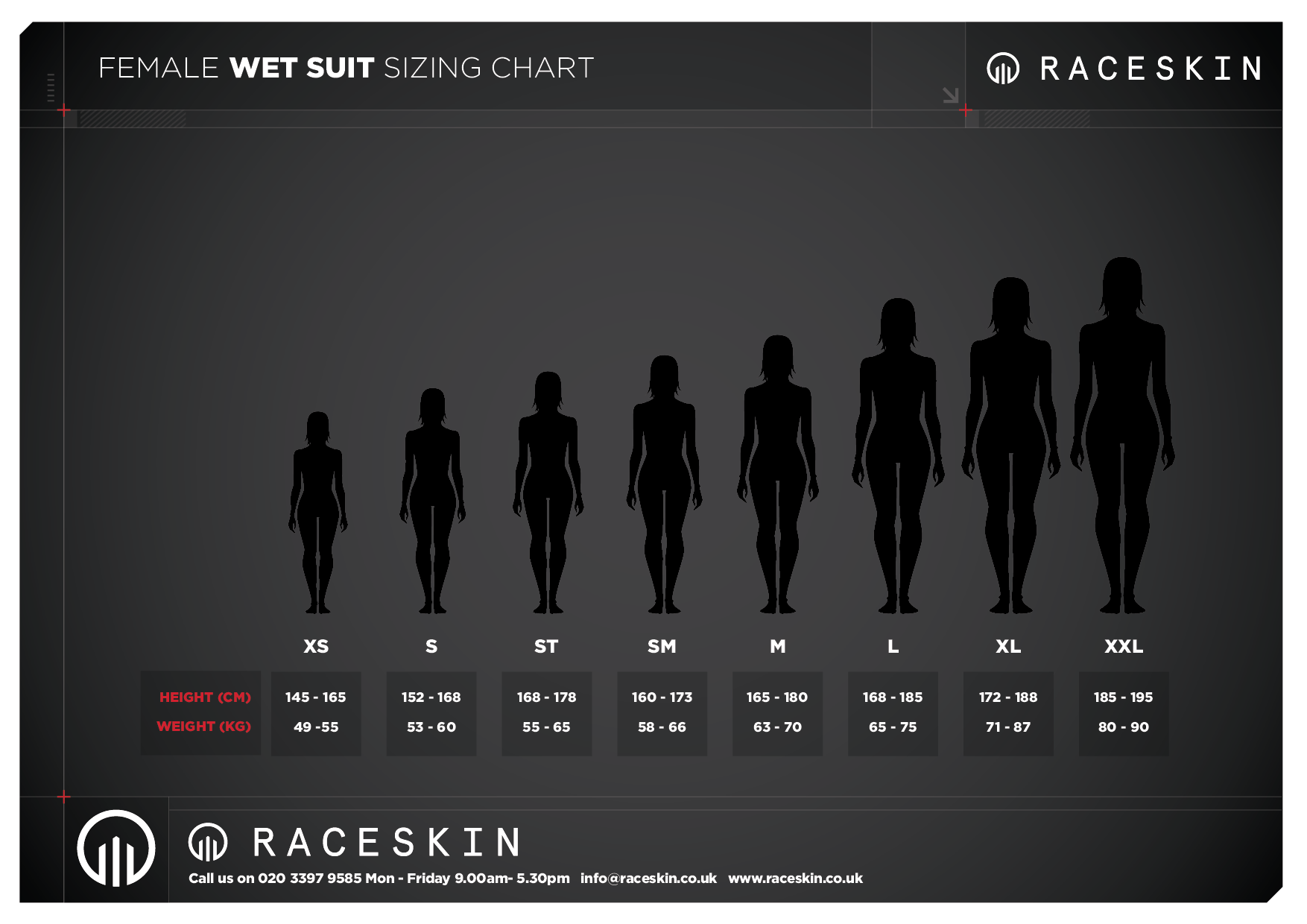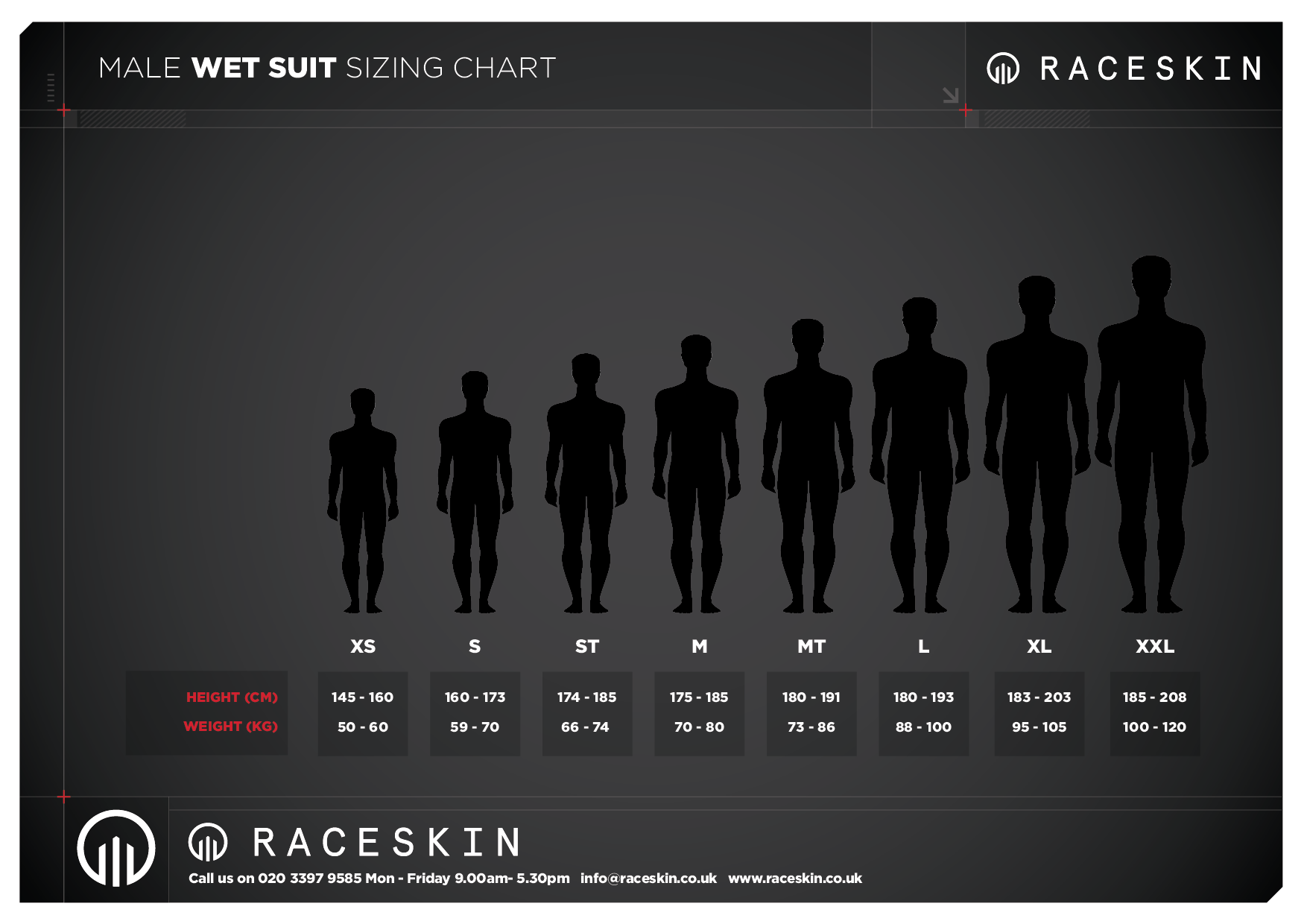 Swimrun Adventure Suit
£

160.00
The Swimrun adventure wetsuit offers the ultimate in buoyancy and flexibility for your Swimrun adventure in fact it can be used for many water sports activities such as paddle boarding, windsurfing, Kayaking, jetskiing and swimming. Made from high-performance Yamamoto neoprene this wetsuit is designed to perform when you need it. A handy large back zip pocket provides storage for your race compulsories and essentials.
Please utilise our sizing chart for an indication of the best size to suit your personal fit preference.
Your wetsuit is a significant investment, so you want it to stay perfect for a while. Here are our top tips to keep it in the best condition:

Once you've completed a swim, rinse out your suit as soon as possible and hang it somewhere to dry that's not in the sun's full glare.

Store your wetsuit somewhere cool and dry, ideally lay it flat rather than hanging it up using a coathanger as this can damage the thin neoprene around the shoulders.

The Raceskin wetsuit warranty becomes void if you have not followed the care instructions
provided by any of the following means:

1. you have exposed the suit to chlorine;
2. you have exposed the suit to extreme heat and direct sunshine;
3. you have exposed the suit to prolonged bacteria and other harsh
abrasive substances such as Petroleum Jelly (Vaseline etc)

Raceskin will not repair or replace items that have clear physical stress such as
rips and split seams, or where there is clear evidence of inadequate care or
treatment

We have the right to inspect claimed damages to suits and decide on outcome
and cause of damage.

If we find the suit to be faulty at the fault of the customer, Raceskin
will not pay for suit repairs.
Award-winning innovation
Raceskin's wetsuits combine our unrivalled expertise in design with the most advanced neoprene fabrics to create superior products for the fastest open-water swims.

By applying the same approach we took to creating our award-winning tri suits, we've developed our Swimrun Adventure wetsuit that delivers outstanding flexibility, comfort and performance.
Collar

Front neck velcro fastening.

Scuff resistant neoprene.

The rear of the shorts panel is made from scuff resistant material giving you the confidence to enter and exit the water over rough terrain.

Front zip

A full length YKK zip allows easy vetilation whilst on the run leg.
Engineered for excellence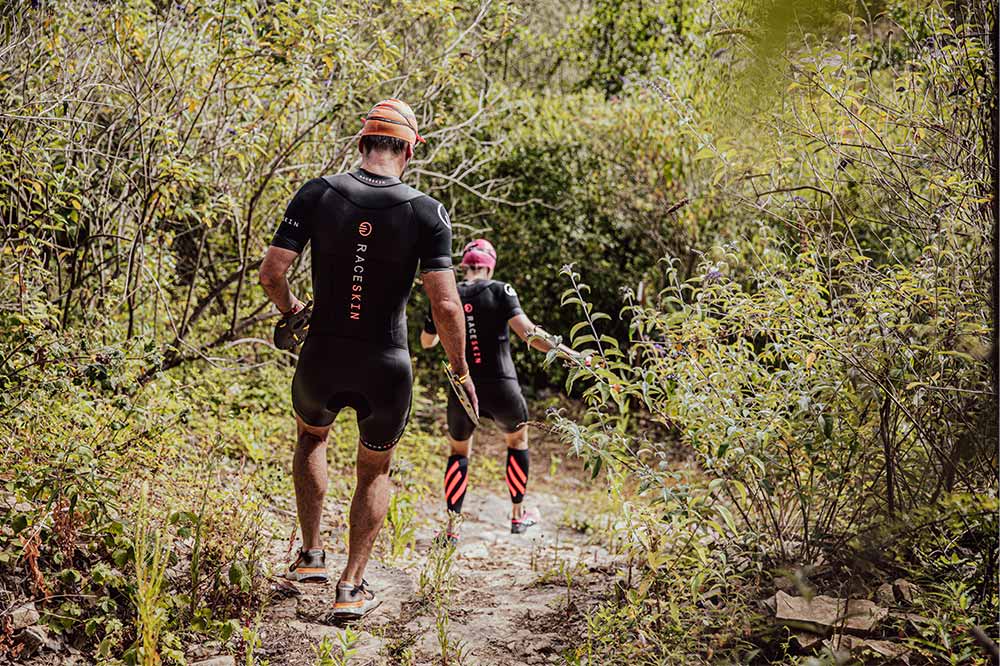 Design expertise.
Raceskin's wetsuits combine our unrivalled expertise in design with the most advanced neoprene fabrics to create superior products for the fastest open-water swims.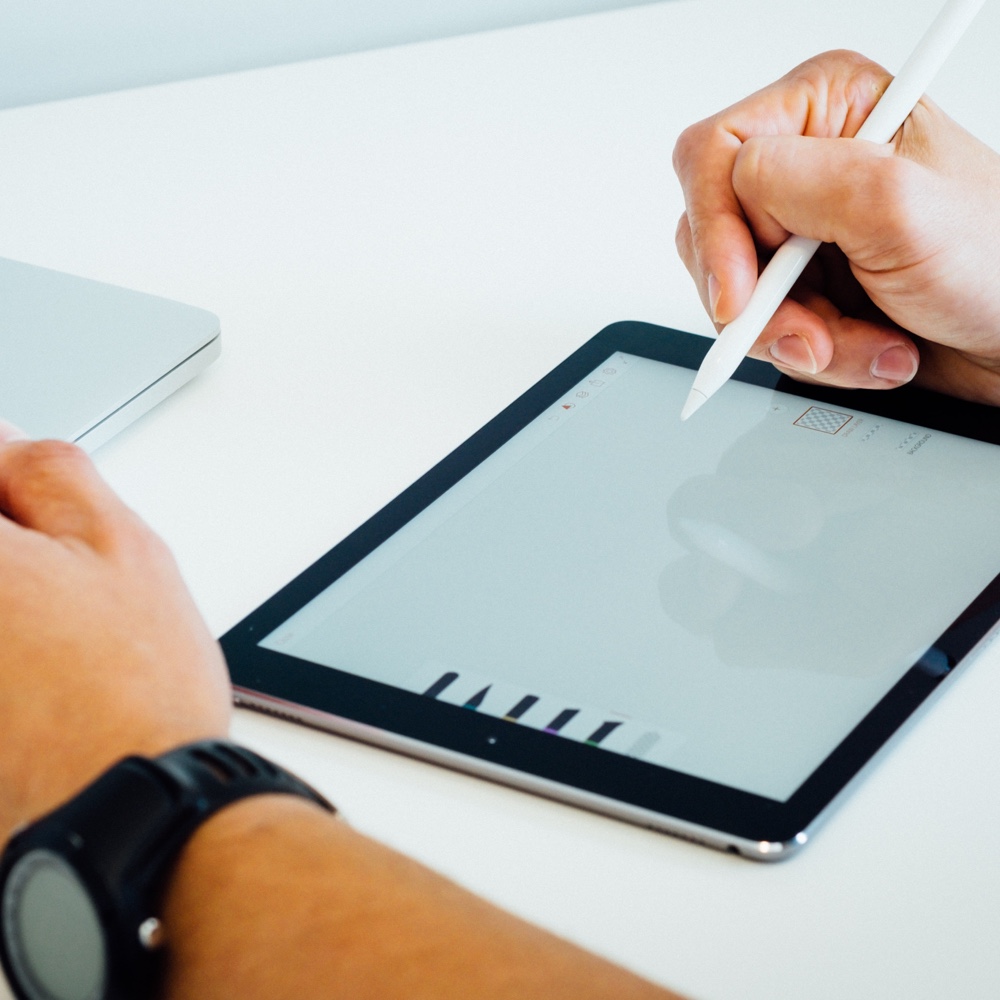 UK Designed & Engineered
Every Raceskin wetsuit is the result of our UK team's passion, commitment, and excellence. We use the latest developments in fabric technology to create the highest quality wetsuits. We know you're pushing yourself to achieve the best, and so choose a Raceskin Swimrun Adventure wetsuit to achieve the ultimate in race performance.
FAQs
Swimrun wetsuits have the zipper on the front end of the suit for easy dressing/undressing. It is also nicer to have zipped down in front during running, both for cooling down and breathing. They are usually made from thinner neoprene so the athlete doesn't overheat on the run section.
A wetsuit needs to fit snugly: if it's too loose it'll allow water into the suit that'll seriously slow you down. If it's too tight, your swimming experience won't be pleasant. When trying on, the suit should feel tight but not restrictive.
Absolutely nothing! Tri suits are an all-in-one solution. You should never wear underwear underneath your tri suit.
Many professionals and amateurs prefer to train in a tri suit as it replicates that race-day feeling, but we recommend you only wear your Raceskin suit when you need to. Our tri suits are high-performance products and should be treated with care to avoid damage.
Raceskin has developed the world's most advanced triathlon clothing, incorporating the latest in science, technology and innovation to deliver exceptional performance. They're lightweight, aerodynamic and are designed in the latest styles, so you'll look good while racing.

The Teflon coating on the Elite suit acts as a second skin, helping you to glide through the water. When riding or running, it's lightweight and flexible, forming around your body to provide the support you need. Our race-ready triathlon suits are the first choice of some pros and many of the leading age-group athletes who have appeared on podiums worldwide.

You can find details about our triathlon kit sizing in our size guide.

If you need any advice or guidance on selecting the right triathlon suit, contact us, and we'll be happy to provide some advice.

Your triathlon suit is a significant investment, so you want it to stay perfect for a while. Here are our top tips to keep it in the best condition.

Follow the washing instructions for your tri suit - wash at the correct temperature and don't use fabric conditioner as it damages the fabric.
If you're having a post-race massage, DON'T pull on the legs of your tri suit up around the top of your thighs. If you do, it will likely stretch the grippers. Either change first or have a calf massage.
Beware of VELCRO - printed tri suit fabric is delicate. Please take care to avoid contact between your tri suit and any velcro. If you snag velcro on your tri suit, it will pull it.
Don't train in your tri suit in a chlorinated swimming pool; you're effectively swimming in bleach. It will damage your kit and strip the colour out of it if you are not careful. If you race in it and it's a pool swim, remember to wash your suit as soon as you have finished the race.
These are high-performance race suits made for racing, not continuous training for weeks and months. While leading up to a race, maybe you want to do one or two sessions to check you are comfortable, but you don't need to constantly train in your suit leading up to your race.

Avoid touching your tri suit with sunscreen, balsamic liquids or the typical heating products. These products contain chemicals that can quickly damage and deteriorate technical materials.
Turn your tri suit inside down before washing
Close all zippers and buttons
Wash clothes by machine or by hand without exceeding 30ºC
Never dry clean
Use liquid and neutral soaps
Never use bleach or fabric softeners
We recommend the use of washing bags if you do it by machine
Rinse thoroughly with water to remove any traces of detergent
Spinning the laundry is contraindicated. Nor should it be drained or rubbed to remove excess water
Do not tumble dry your tri suit
Clothes should be placed horizontally or extended in the shade, never in the sun
Never iron sports technical clothing.

Always follow the instructions on the label. If you have a question on how to care for your Raceskin tri suit, contact us today.